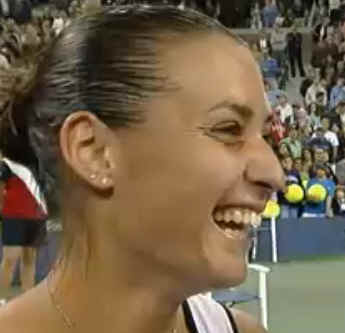 Flavia Pennetta wins her match against Vera Zvonareva at the 2009 US Open
Flavia is the first Italian woman to reach the top10 players ranking.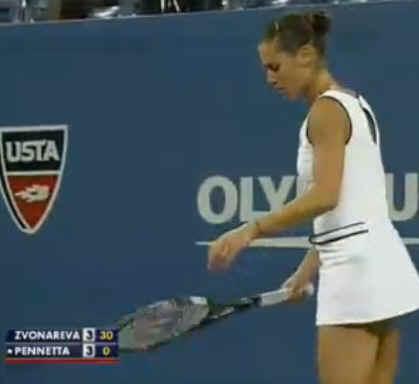 Flavia serving first and holding, 1-0. Vera is broken, 2-0. Vera rebreaks, 2-1. Vera breaks again, 3-2.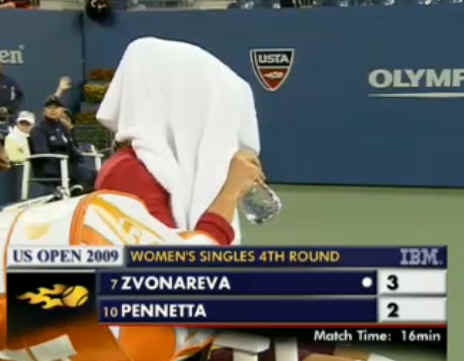 Flabia breaks, 4 breaks of serve so far, 3-3. Ball hits the net and falls out an other break for Vera, 4-3. Vera hold and breaks again and wins the set, 6-3.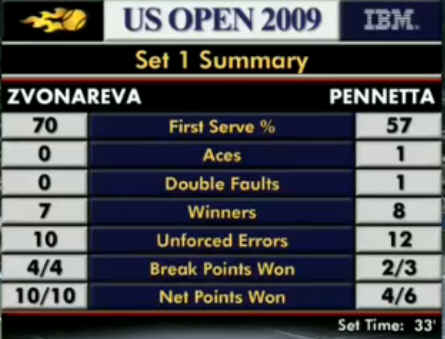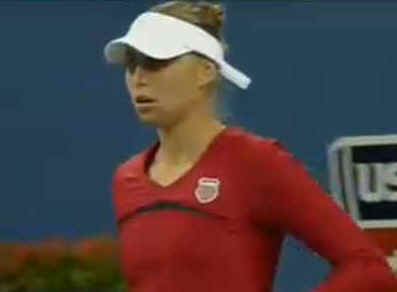 Vera start the second set by holding, 1-0. Good set so far everyone on serve, 3-3. Flavia breaks, 4-3.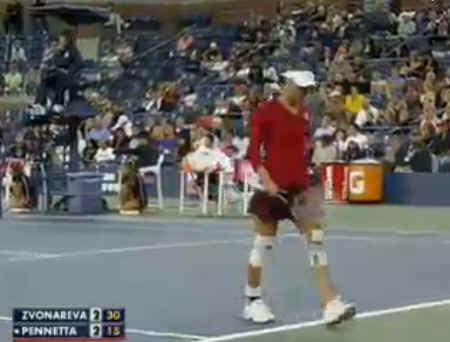 Now it is Vera that breaks, 4-4.
Flavia breaks again and will now serve for the set. 4 breaks in a row, 5-5. Verasaves a break point and hold, 5-4. Flavia is now serving to stay in the match. Flavia saved 4 match points to bring it to the Tie Break. Vera as 2 match points again and loses the TB 8-6 and the set 7-6.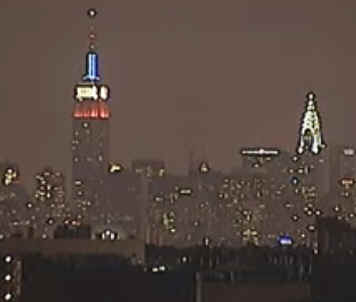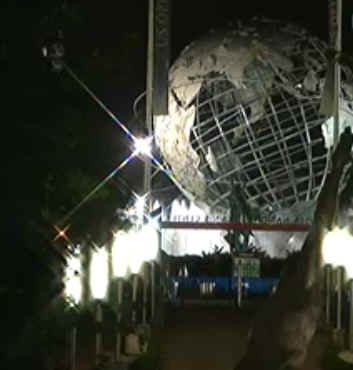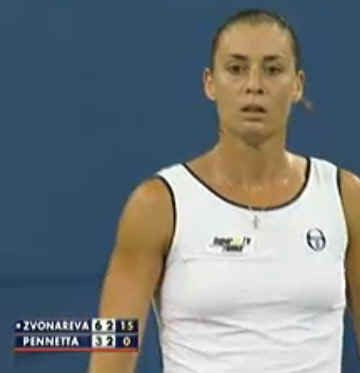 Flavia called for the trainer, seams to be a lower back problem.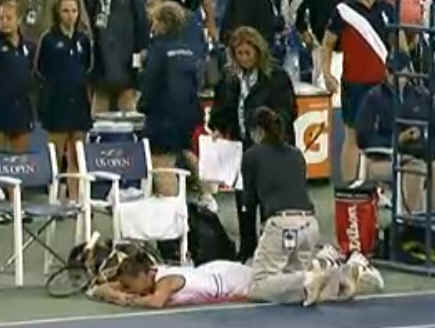 Falvia holds but Vera came with both knees taped and started to remove some then ask for the trainer and the empire said she had to wait, 1-0.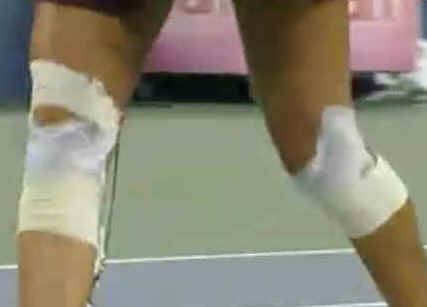 Vera double fault and give the game to Flavia, 2-0. Something else is happened she felt on the floor and started to hit knee in frustration. Not looking good for Vera on many levels and now Flavia serves and ace to win the game, 5-0. Now Vera while walking by the empire said the word Fuck tand got a warning for code violation. Flavia breaks for a 4-0 lead.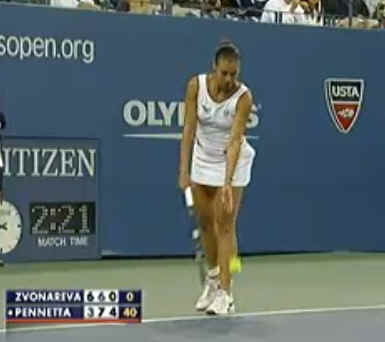 Flavia holds for a 5-0 lead but calls the trainer again.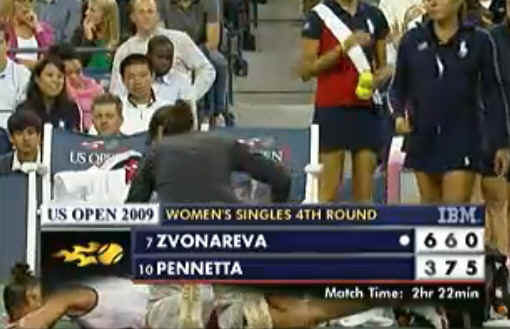 2 hours and 22 minutes played already. Vera will serve to stay in the match, remember that she had 6 match points in the second set and failed to convert any. Vera emotions got he best of her and Flavia fighting spirit got her the match. 3-6, 7-6, 6-0
.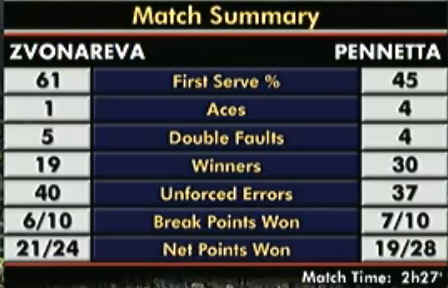 Flavia will now face Serena Williams in the next round
Other News on Flavia
Interview with Flavia Pennetta after her win over Aleksandra Wozniak at the 2009 US Open
Flavia Pennetta wins her match against Vera Zvonareva at the 2009 US Open