Elena Dementieva defeats Serena Williams and moves on the final of the Rogers Cup in Toronto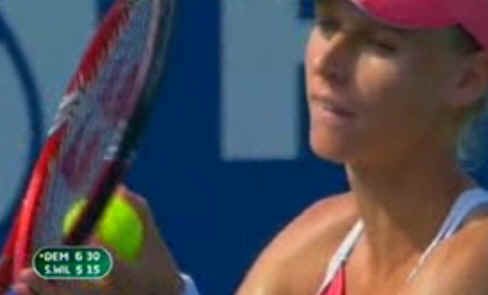 This is the 10th time they are meeting each other Serena has won 6-3 so far.
The first break went to Elena. Unfortunatly she got broken back right away so at 4-3 she as well got broken. Serena then was serving for the first set and again she gets broken suurprising Serena usually is more solid then that but she is playing against Elena and she is returning Serenas' serve pretty well today.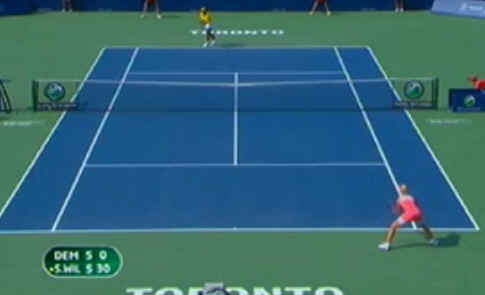 .Now at 5-4 Elena held for 5-5. Well then again Elena fighting to get her break back and she does it. 6-5 now Elena serving at 30-40 Serena hits close ball on the side line, it is call good Elena challenge and she wins it, the ball is out. Elena the missed an easy smach ball and Serena goes on to break Elena in order to go into a TieBreak.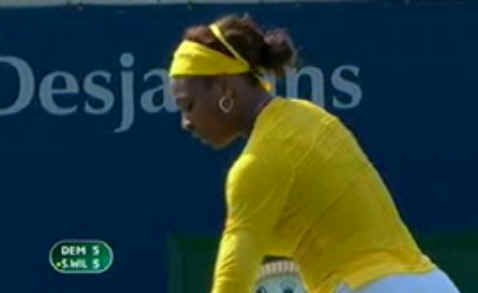 Elena wins the first point then double faulted. At 1-1 Serena goes too long so 2-1 for Elena. Elena again gets the better of Serena serve to go to a 3-1 lead. Elena keeps attacking Serenas'serve and goes to a 4-1 lead. Elenas' back hand goes a bit too long and loose the point. 4-2 now Serenas back hand goes very long for a 5-2 lead for Elena. Serena then Double Fault to give Elena 4 set point . Serena again goes too long and Elena wins the for set. 7-6[2]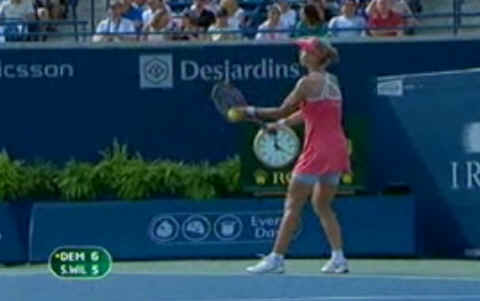 Elena serving first in the second set still serving well and wins the first game 1-0. 0-40 on Serena's serve bring it to deuce then Elena breaks again for the 4th time. Elena keeps serving well and winning games now 3-0. Serena faces an other break piont but was able to hold her serve for the firts time in the second set. 3 -1. Elena brings this to a 4-1 lead then breaks again then hold for the match win. 7-6[2] 6-1.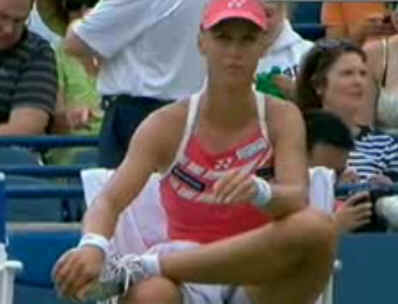 Elena was up for the fight today and won. she played hard constantly thats the reason she was able to serve and break well.
In her post interview she said she was very happy to have won and linke to play here in Canada she has a lot of support from Canadinas and Russinas that come to see her play.
Elena will now face to winner of Maria Sharapova and Alisa Kleybanova match.
Either way it be an all Russian final tomorow.
ROGERS CUP
Toronto-CAN
August 17-23, 2009
$2,000,000/Premier
Hard/Outdoors
Latest News
Maria Sharapova wins her match at the Rogers Cup in Toronto over Agnieszka Radwanska
Elena Dementieva wins her match at the Rogers Cup in Toronto against Samantha Stosur
Kim Clijsters losses her match at the Rogers Cup in Toronto against Jelena Jankovic
Maria Sharapova wins her match at the Rogers Cup in Toronto over Vera Zvonareva
Maria Sharapova wins her first match at the Rogers Cup in Toronto over Nadia Petrova
Jelena Jankovic wins Western & Southern Financial Group Women's Open title in Cincinnati