Maria Sharapova wins her first round match at the 2009 US Open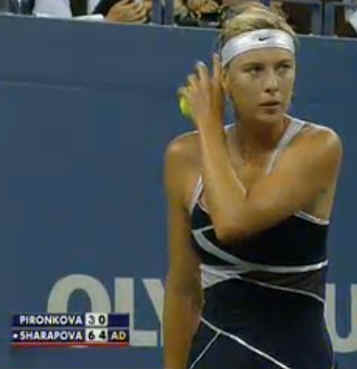 Maria Sharapova seeded No. 29 played against Tsevtana Pironkova of Bulgaria in the 1st round. they have played once before in Istanbul in 2007 on clay and Maria won in straight sets.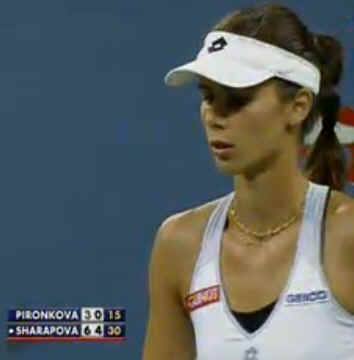 Tsevtana Pironkova serving first and holding. 1-0 Maria serving with a shorter serve and holding as well 1-1. So far 5 Unforces Errors to for Maria compared to 2 for Tsevtana. 2-1 on serve. Tsevtana has 5 victories over Top 20s players. 2-2. 0-40 and Maria has the first break of the match 3-2. Maria on fire so far 9-1 winners for Maria. Long game but Maria holds 4-2. A Double Fault gives an other Break Point for Maria and she takes it 5-2. Now its 0-40 4 Unforced Errors from Maria, first Break point for Tsevtana, Unforced Errors 15-4, Forhabd Errors 8-3, ball in the net, Maria gives the game to Tsevtana 5-3. Maria keeps fighting and she breaks to win the first set 6-3.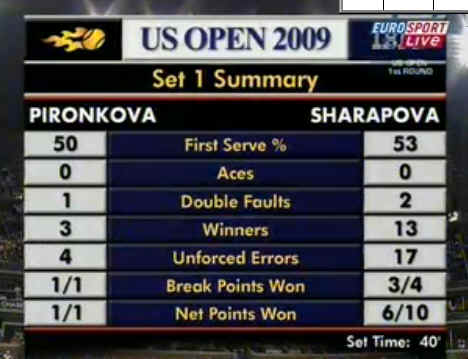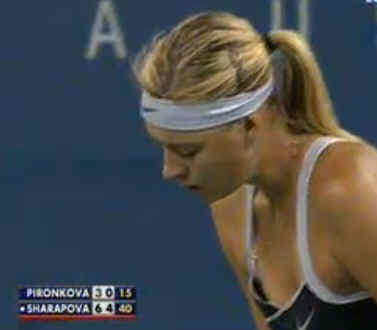 Maria keeps on serving well 1-0. And playing well , she breaks and hold with an ace for a 3-0 lead. Maria breaks again 4-0. Maria goes on to win 6-3, 6-0.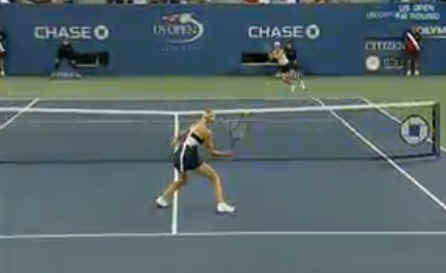 Maria since being back has been having an average of 8 double faults but tonit she only got 4 plus 29 Winners so Maria looking very good so far.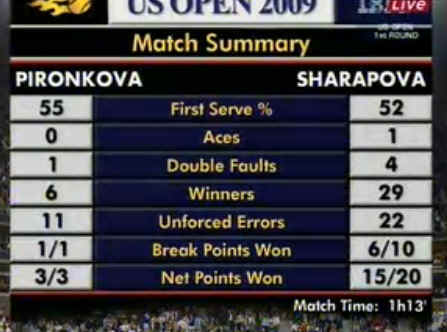 Maria will play Christina McHale of Australia in the 2nd round.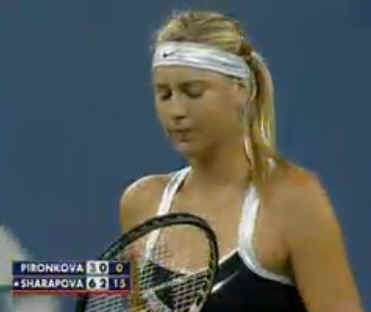 The first seed Maria can meet is No. 4 Elena Dementieva of Russia int he 3nd round.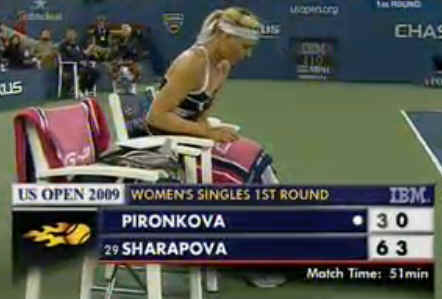 Previous Maria News
Maria Sharapova outfit to be auctioned at U.S. Open
Maria Sharapova will play tomorrow at the US Open
Maria Sharapova at Arthur Ashe Kids Day
Elena Dementieva wins the Rogers Cup Tournament in Toronto by defeating Maria Sharapova in 2 sets
Maria Sharapova moves on the final of the Rogers Cup in Toronto by defeating Alisa Kleybanova
Maria Sharapova wins her match at the Rogers Cup in Toronto over Agnieszka Radwanska
Maria Sharapova wins her match at the Rogers Cup in Toronto over Vera Zvonareva
Maria Sharapova wins her first match at the Rogers Cup in Toronto over Nadia Petrova