Kim Clijsters defeats Caroline Wozniackito wim the Final at the US Open 2009
Serena Williams Disquilified, Kim Clijsters will meet Caroline Wozniacki tonight in the Final at the US Open 2009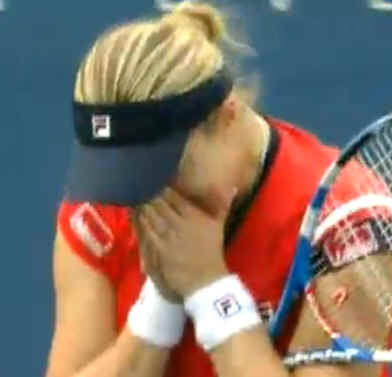 Kim Clijsters wins her match against Venus Williams at the 2009 US Open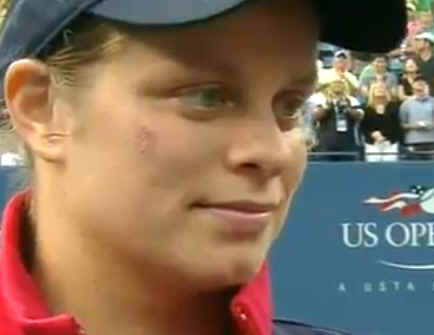 Kim and Venus together have 75 titles, 34 Kim and 41 Venus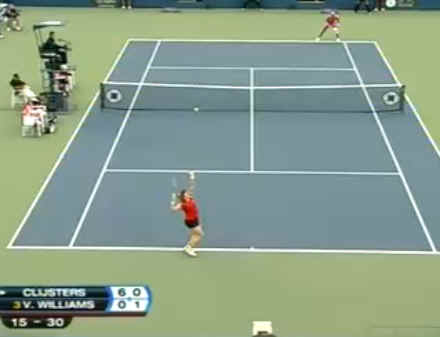 Venus serving first and gives 4 break points to Kim and the first game goes to Kim, 1-0. kim holds and breaks again, 3-0. I though that Venus could go through Kim today but did not think that Kim would destroy her but she is doing just that now. kim is moving and serving way better then Venus so far that why she has a 5-0 lead and serving for the set only after 23 minutes of play. Kim wins the set, 6-0. The last time that Venus lost a set at the Us open 6-0 it was in 1997 against Martina Hingis. Very impressive performance from Kim so far, she is playing like she never left.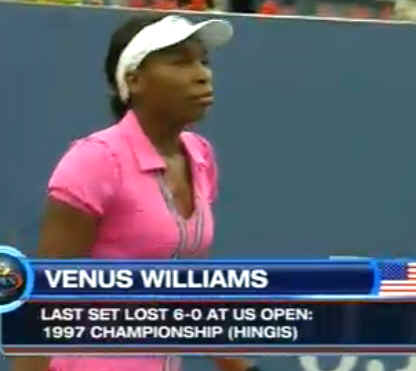 Venus wins her first game with her first ace of the match , 1-0. Kim gives Venus her first break point and the game as well, 2-0. Another ace at 121mph gives an other game to Venus, 3-0. Kim is falling apart now a double fault gives the game to Venus, 4-0. Total 180 match now Venus wins the second set 6-0.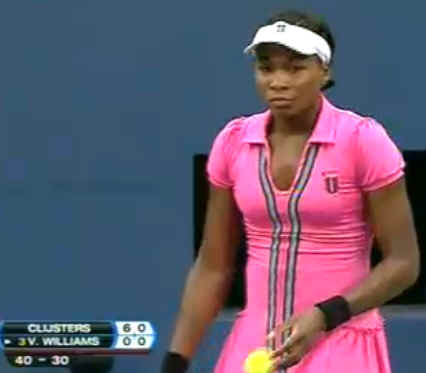 7 straight game won by Venus, 1-0. Finally Kim wins a game, 1-1. A double fault from Venus gives the game to Kim, 2-1. Kim holds, 3-1. Venus holds, 3-2. Kim's forhand working better now and keeps her lead 4-2. Venus holds, 4-3. Kim holds, 5-3. venus serving to stay in the match. 5-4 now Kim will serve for the win.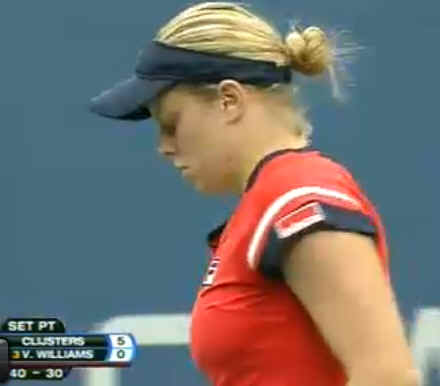 The third set was almost as long as the 2 first set combined and looked more like it was suppose to be 2 champions fighting hard and Kim came out on top.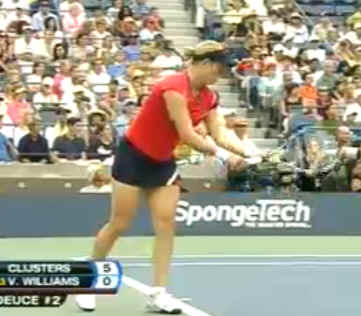 You need to have played 3 Tournaments before you get a ranking, she will have a ranking after the US Open so that is why she get a Wild Card. wild Cards are given to players that are coming back from injuries or other reasons, or given as an invitation to play. In the history of the Us Open, Kim is a Wild Card that went to highest.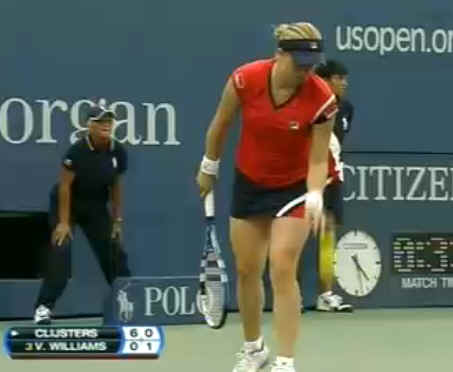 Kim will play Na Li in her next round. They have played before 4 times and kim won 3 of those matches.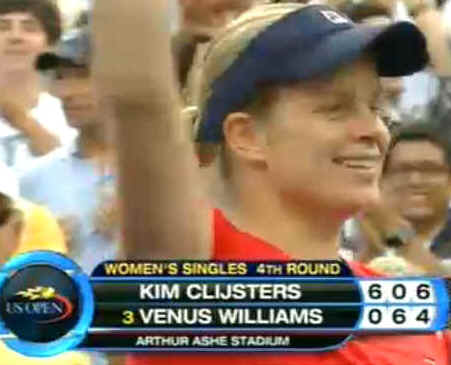 Other News on Kim
Kim Clijsters wins her match against NA Li and moves to the semi-final at the 2009 US Open
Interview with Kim Clijsters after her win over Venus Williams at the 2009 US Open
Kim Clijsters wins her match against Venus Williams at the 2009 US Open
Interview with Kim Clijsters after her win of her second round match over Marion Bartoli at the 2009 US Open
Interview with Kim Clijsters after her win over Viktoriya Kutuzova ar the 2009 US Open
Kim Clijsters wins her first round match against Viktoriya Kutuzova ar the 2009 US Open
Kim Clijsters losses her match at the Rogers Cup in Toronto against Jelena Jankovic