Maria Sharapova wins the Toray Pan Pacific Open 2009 Tournament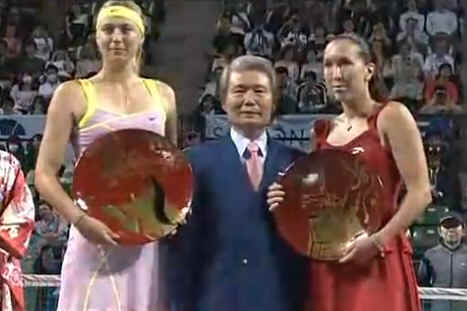 Maria Sharapova wins her first Sony Ericsson WTA Tour title since her comeback from injury and her 20th career titles, winning by retirement over Jelena Jankovic in the final of the Toray Pan Pacific Open.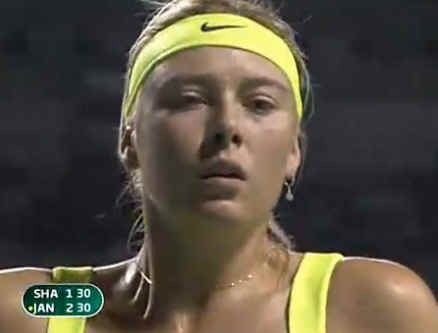 Maria started slow, losing the first 2 games but got back on track and was leading 5-2 then Jelena ske for the trainber for her right wrist.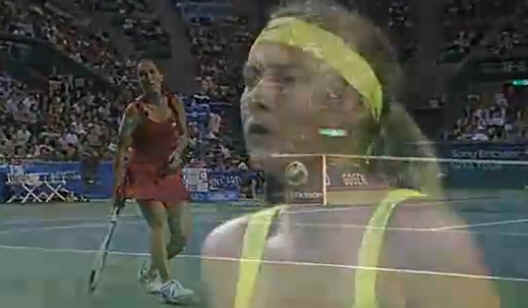 The trainer taped her wrist but obviously it was not enought and more serious since after trying to serve and losing the first 2 points with wild shots, Jelena decided to retired.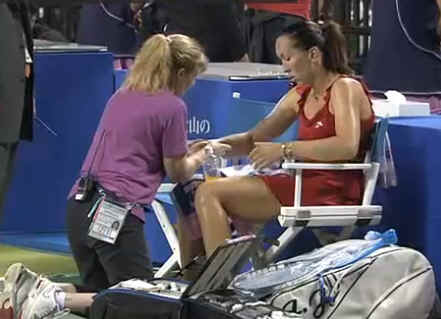 "It was a tough start today. Jelena started off so strong. It was my second final of the year and I was a bit nervous," Sharapova told the crowd in her on-court interview. "But I played well enough this week to know I could give her a good match. I just wanted to keep fighting out there and unfortunately Jelena had to stop. I wish her a speedy recovery, and hopefully we can play again soon."
"I want to thank all of the fans for coming out here and supporting me, it meant a lot to me," Sharapova added. "To go from not knowing whether you'll ever play the sport again to holding a trophy, it's an unbelievable feeling. You realize what a gift it is to hit a tennis ball. I've put in so much work and this is just exciting."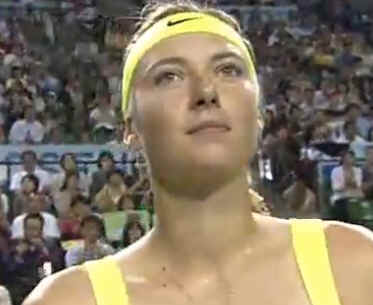 This win will not only give her a nice check of 250 000 but will also receive 800 points which will propeled her ranking into the top 20.
Now Maria is flying to Beijing for the China Open Tournament.
Maria will face the winner of the macth between Victoria Azarenka and a Qualifier.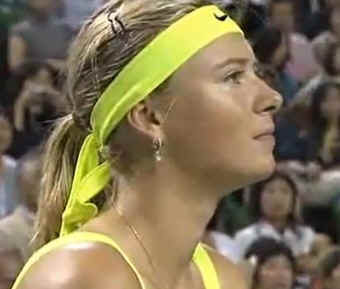 Other News on Maria
Interview with Melanie Oudin after her win over Maria sharapova at the 2009 US Open
Maria Sharapova will play tomorrow night at 7pm her second round match at 2009 US Open
Interview with Maria sharapova after her win over Tsevtana Pironkova
Maria Sharapova wins her first round match at the 2009 US Open
Maria Sharapova outfit to be auctioned at U.S. Open
Maria Sharapova will play tomorrow at the US Open
Maria Sharapova at Arthur Ashe Kids Day
Elena Dementieva wins the Rogers Cup Tournament in Toronto by defeating Maria Sharapova in 2 sets
Maria Sharapova moves on the final of the Rogers Cup in Toronto by defeating Alisa Kleybanova
Maria Sharapova wins her match at the Rogers Cup in Toronto over Agnieszka Radwanska
Maria Sharapova wins her match at the Rogers Cup in Toronto over Vera Zvonareva
Maria Sharapova wins her first match at the Rogers Cup in Toronto over Nadia Petrova