Melanie Oudin wins again this time it is over Nadia Petrova at the US Open 2009
Maria Sharapova losses to Melanie Oudin at the 2009 US Open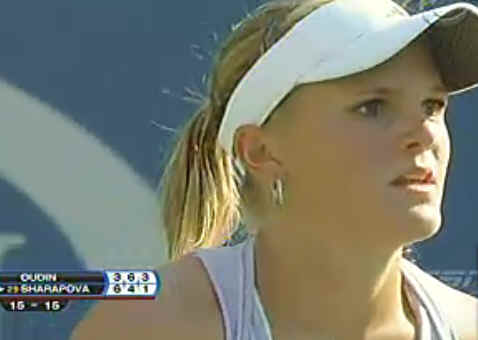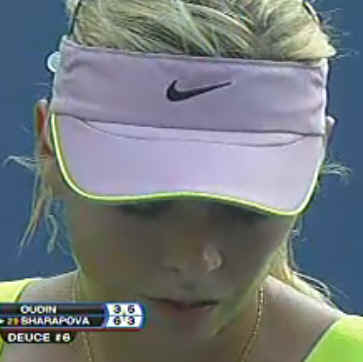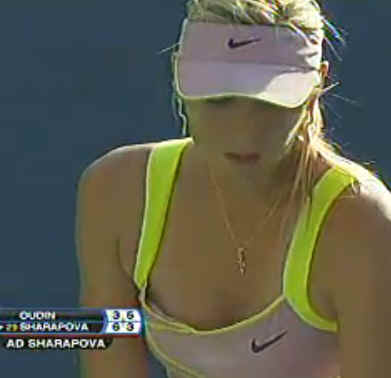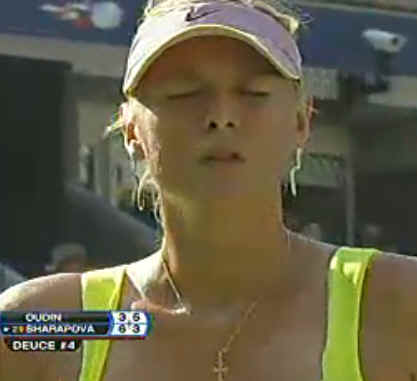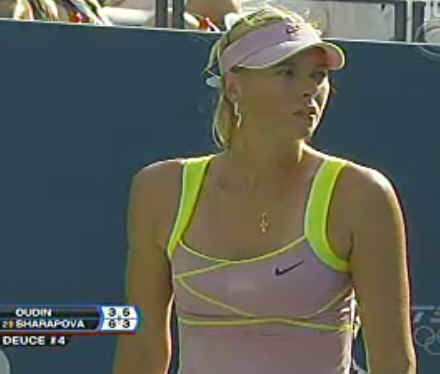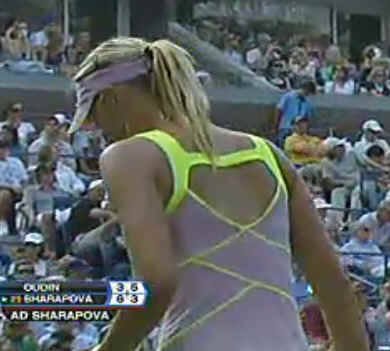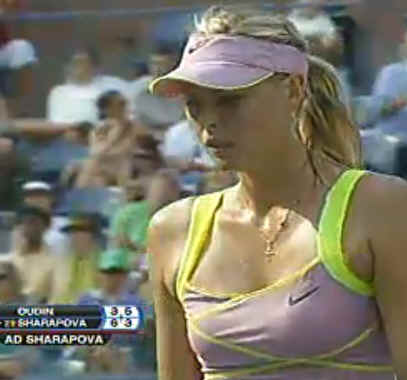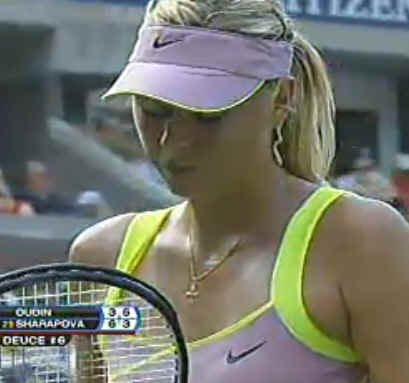 Melanie starts serving first and a double fault gives the first game to Maria, 1-0. Melanie has a break point but Maria holds, 2-0. now Maria has a break point but Melanie holds , 2-1. Already 3 double fault for Maria. Another break but this time its for Melanie, 2-2, but right away Maria rebreaks to lead 3-2. Already 5 games played and 3 breaks. From 15-40 Maria holds, 4-2. Winners got this game for Maria she leads as well in Winners 10-2. A double fault gives Maria a break point and now Maria will serve for the first set, 5-2. Maria has a set point but double fault on it and Melanie keeps on fighting and breaks, 5-3. But Maria fights back as well furiously she breaks Melanie from 0-40 to give her the first set, 6-3.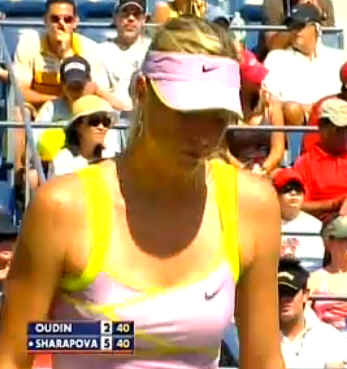 They are on serve 1-1. Maria has a lot of problem serving today she keeps on double faulting, 10 already to give Melanie a break point and then her shot is too long and gives the game to Melanie. Hard day for Maria, now Melanie leads 3-1. 2 break points to give the game to Melanie, 4-1. Maria had 3 break point but did not convert, 5-1. Finally an easy game for Maria , 5-2. Maria figting back and gets 1 break back., 5-3. The fighting spirit of Maria rise to the occassion and after a very long game with 6 deuces finally wins this game, 5-4 and now Melanie serving again for the set. After 7 set points Melanie wins the set 6-4.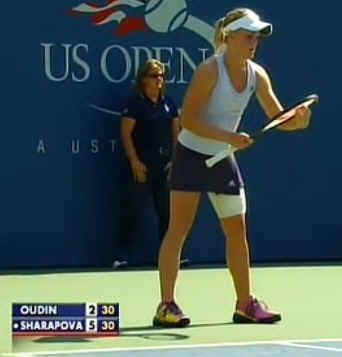 Maria start the third set with her 15th double fault and losses this game, 1-0. Now 2-0 for Melanie. Melanie with her first ace of the match wins the game, 3-1.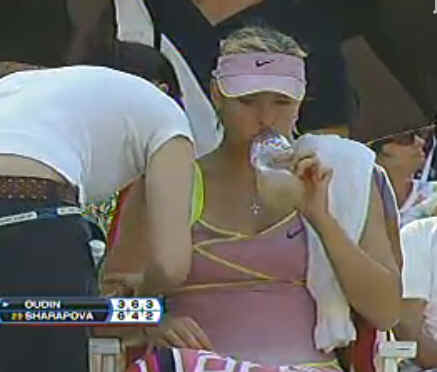 Maria holds 3-2 but she is calling the trainer looks like her elbow is hurting her, medical time out. long match 138 minutes played already. Maria fighting back and breaks, 3-3. Maria in trouble again because Melanie breaks her again. 4-3. "Come-Ons" 11-9 Maria. Maria breaks back, 4-4. Very close game 103-103 each so far. 19th double fault for Maria giving Melanie a break point and she does a great return where Maria can not even touch the ball and now Melanie serving for the match, 5-4. Maria fights back again to break her and now 5-5. Story of the match 21th double fault gives the game to Melanie again melanie serving for the match, 6-5. 2 match point gives and Melanie wins the match. 3-6, 6-4, 7-5
Well the story of the match is simple during serve way too much double fault 21 and during play 63 unforced errors and only 30 winners with Malanie fighting all match long.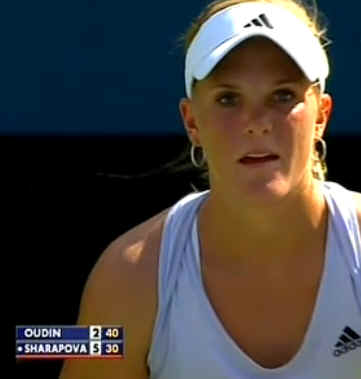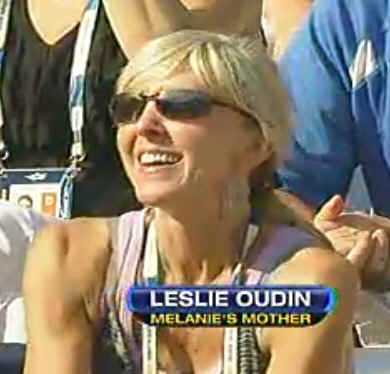 Other News on Maria
Melanie Oudin will play againts Nadia Petrova in the second match on Arthur Ashe Stadium this morning at the 2009 US Open
Interview with Melanie Oudin after her win over Maria sharapova at the 2009 US Open
Interview with Maria Sharapova after her lost to Melanie Oudin at the 2009 US Open
Interview with Maria Sharapova after her win win Christina McHale at the 2009 US Open
Maria Sharapova will play tomorrow night at 7pm her second round match at 2009 US Open
Interview with Maria sharapova after her win over Tsevtana Pironkova
Maria Sharapova wins her first round match at the 2009 US Open
Maria Sharapova outfit to be auctioned at U.S. Open
Maria Sharapova will play tomorrow at the US Open
Maria Sharapova at Arthur Ashe Kids Day
Elena Dementieva wins the Rogers Cup Tournament in Toronto by defeating Maria Sharapova in 2 sets
Maria Sharapova moves on the final of the Rogers Cup in Toronto by defeating Alisa Kleybanova
Maria Sharapova wins her match at the Rogers Cup in Toronto over Agnieszka Radwanska
Maria Sharapova wins her match at the Rogers Cup in Toronto over Vera Zvonareva
Maria Sharapova wins her first match at the Rogers Cup in Toronto over Nadia Petrova